Monitise losses fall as firm secures Bank of China deal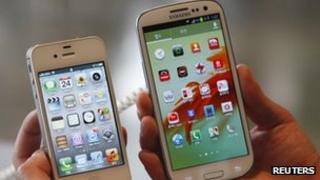 Mobile payments firm Monitise has narrowed its losses for the year to £16.9m and doubled revenues to £36.1m.
The firm, which provides mobile payments technology for Visa and most of the UK high street banks, also said it has secured a deal with the Bank of China.
It will help the Hong Kong-based lender to launch mobile payment services.
Monitise expects revenues to double again in 2013 to at least £70m.
Monitise, which lost £17.2m in the previous financial year, has seen its revenues double for the past three years.
Group chief executive Alastair Lukies said the firm's order book, which stood at £110m at the end of June, was "very robust".
"We are focused on delivering profitability earlier than expected," he added.