Banks propose industry reforms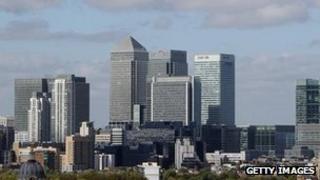 British banks have put forward proposals to reform the sector after a summer of scandal further battered the industry's reputation.
Barclays called for a chartered institute of bankers in its submission to the Parliamentary Commission on Banking Standards.
It would oversee a code of conduct and a register of banking professionals.
It would have the power to strike off bankers who do not stick to the set standards, Barclays said.
The Parliamentary Commission on Banking Standards has now published the written evidence put forward by the major banks, as well as regulators and other financial institutions.
The submissions were released at the start of a three-month parliamentary inquiry into banking standards following a string of scandals.
Barclays was fined £290m after being found to have attempted to rig Libor, a key inter-bank lending rate.
Other scandals include the mis-selling of payment protection insurance (PPI) and the mis-selling of specialist insurance, called interest rate swaps, to small businesses.