Will new unfair dismissal plans work?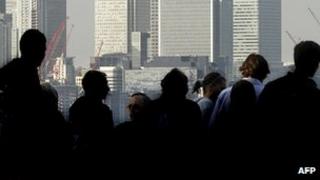 Business Secretary Vince Cable has announced the government's latest proposals to reduce "red tape" in employment law. The hope is that, if firms are given more flexibility and freedom in managing their workforce, this will lead to economic growth.
But can the plans work? And, even if they do, will employees suffer injustice as a result?
A key proposal is to cut the maximum compensation for unfair dismissal. At present, someone who is unfairly dismissed can, in theory, be awarded as much is £72,300.
The cap on compensation has increased by more than 500% since 1999 - more than 10 times the rate of inflation.
The cap on unfair dismissal payouts has always been set at an arbitrary figure. In contrast, compensation for discrimination, is uncapped.
In practice, the average award for unfair dismissal is far below the cap. It is less than £5,000.
Late settlements
The government believes the maximum figure misleads both employers and employees into thinking that unfair dismissal claims offer a bonanza for people who make complaints.
This may have contributed to the spiralling number of tribunal claims in recent years, although the latest figures show a slight drop.
The government is consulting about cutting this cap on unfair dismissal compensation to between one and three times the average annual salary in the UK.
In addition it is seeking views on a further limit. This will mean the maximum amount that someone can be awarded will be the equivalent of one year's salary, assuming it is below the cap.
Anyone who has handled tribunal claims knows that many cases are settled at the last minute, just before a hearing is due to take place.
This is partly human nature, but also partly due to unrealistic perceptions on both sides about the value and strength of claims. The proposal may therefore achieve the government's aim if it is implemented.
Because the average award is so low, this change will not handicap most claimants. If it helps to change false perceptions about unfair dismissal as a goldmine for sacked workers, it may bring benefits.
Employers have most to gain, but claimants who take a realistic view of the value of their case may become quicker to reach settlements, and move on.
Those who suffer most are likely to be higher earners or those whose chances of getting another job are poor.
Exit deals
The government also wants to make it easier for employers to negotiate "settlement agreements", or exit deals, with employees whose jobs they wish to bring to an end.
Measures are proposed to enable deals to be done more quickly and effectively - but only in unfair dismissal cases, not in those where there is a claim of discrimination.
The central point is that employers will be allowed to offer an exit deal to an employee, such as to someone they think is underperforming, without previously having followed any form of procedure.
They must not, however, make discriminatory comments, or put employees under improper pressure to accept an offer. If they mishandle an offer, they will run the risk of the employee walking out and claiming constructive dismissal.
A code of practice will offer guidance on the new regime. The government recognises that there is a risk of "over-engineering a process that ties up the parties in red tape". The real risk, surely, is that even if the new rules are kept simple, in practice they will generate more litigation than they avoid.
'Compromise'
The last government made an ill-fated, and equally well-intentioned, attempt to cut the number of disputes that lead to a tribunal. It introduced a simple form of statutory disciplinary procedure, but arguments about how the rules worked meant that more claims were brought, not fewer.
The danger is that introducing more rules on settlements will have the same outcome.
Unfortunately, the law of unintended consequences operates alongside changes meant to simplify employment law.
The government recognises that many employers already settle potential claims under what are at present called "compromise agreements". Nobody knows how many deals are struck, because most are confidential.
The government says they are "quite widely used". In my experience, and that of many other employment specialists, they are commonplace, with a large number of deals struck nationwide every single day.
Employers who are incapable of doing a deal with difficult employees now may be unlikely to enjoy more success through following a new set of rules which elaborate on current practice. It is hard to be confident that this proposal will achieve the desired result.
What could make much more difference than Vince Cable's proposals is the previously announced plan to charge fees to claimants who go to a tribunal. A great deal will depend on the exemptions for low earners and people on benefits.
If a majority of claimants have to pay sizeable fees in order to bring a case, the chances are that many will be deterred. Then the risk will be that the poor are denied proper access to justice.
The opinions expressed are those of the author and are not held by the BBC unless specifically stated. The material is for general information only and does not constitute investment, tax, legal or other form of advice. You should not rely on this information to make (or refrain from making) any decisions. Links to external sites are for information only and do not constitute endorsement. Always obtain independent professional advice for your own particular situation.