Viewpoint: Don't stand by, get involved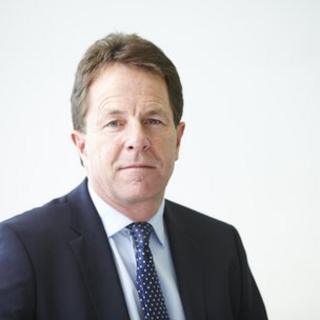 Unemployment among 16-24-year-olds, is higher than ever in many countries around the world.
Peter Cheese, chief executive at the Chartered Institute of Personnel and Development, argues that it's time for businesses to stop standing on the sidelines and get involved.
Youth unemployment across Europe is at a historic high averaging above 20%. In Spain and Greece, it is much higher and in the UK less than one in 10 businesses are taking on 16-18-year-olds.
This is unsustainable and the increasingly voiced concerns of "lost generations" may yet come to pass if nothing changes.
Businesses in the developed world are increasingly employing higher-skilled workers while what might have been traditional entry-level jobs have, over time, been outsourced or automated.
This is making it more difficult for young people to get a step on the employment ladder.
Business necessity
If businesses continue to lock out potential future talent from the labour market, fast forward 10 years from now and organisations will find themselves with an ageing workforce and struggling to find the highly-skilled workforce they need to grow and compete globally.
So getting more young people in to work is not just a social good, it is a business and economic necessity.
This is a collective challenge that requires business, policy makers and education to work more together - not historically comfortable bedfellows.
Employers need to take more of a lead themselves in developing the workforce of the future.
We have a vested interest in actively developing our own pipelines of future talent.
If we stand on the sidelines and see ourselves as passive consumers of the education system, we can't expect young people to be job-ready.
Our research finds that in the UK three-quarters of employers think offering young people work experience placements or internships is the best thing they can do to help young people, but less than half actually do this.
Engaging with young people and helping to build the skills needed for work can start early on.
Organisations like Junior Achiever-Young Enterprise are working with companies and schools in the UK and Europe to bring volunteers in to the classrooms to teach young people about basic business and entrepreneurial skills.
Vocational education, where young people learn the skills and earn their qualifications working while studying is in many countries being revitalised.
Investing
Apprenticeship programmes have a huge role to play in bringing young people from different backgrounds in to work and the benefits to the employer from doing this have been very well documented. We need to encourage these routes as it is clear that we cannot afford to continue with policies that suggest half our young people should be going to university.
The good news is that a wide range of businesses from sectors like banking, technology and accountancy that historically never would have considered taking on apprentices or encouraging vocational education are now actively promoting them.
The majority of employers tell us they do see a business case for investing in young people and do believe they have a role to play in tackling youth unemployment.
They know how important it is to invest for the future and to harness the unique skills and perspectives young people bring to their organisations. They also know how important it is for their workforces to reflect the diversity of their customer bases.
Countries like Germany have the lowest rates of youth unemployment because they have put in programmes that establish the strongest links between education and work.
However, there remains a startling gap between intention and action, and we at the Chartered Institute of Personnel and Development are embarking on a major programme of work with employers to open up new access routes for young people and smooth the transition from school to work.