Instant shutdown for rogue firms planned by OFT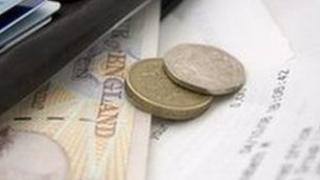 The operations of rogue money lenders, debt collectors and debt advice groups could be suspended immediately from next spring, under planned new rules.
A 12-week consultation has now started on the proposals to give greater powers to the Office of Fair Trading (OFT).
If given the go-ahead, the OFT will have the power to suspend firms' consumer credit licences - and so stop them operating - with immediate effect.
At the moment, appeals can hold up such decisions by up to two years.
The OFT's powers would only last until the regulation of consumer credit businesses is transferred to the new Financial Conduct Authority (FCA) in April 2014.
Martin Wheatley, the chief executive designate of the FCA, said in a recent speech that individual risky financial products could be banned when the new authority came into force.
He said that the new body would intervene if it saw unacceptable risks to the fair treatment of customers, before any major mis-selling arose.
In the past decade there have been numerous attempts by the OFT to regulate the rapidly growing "industries" of short-term money lending, loan-broking, debt collection and debt advice.
But despite clear rules of conduct being in place for a long time, the industries still face an issue with the operations of rogue traders.