Confused about the Autumn Statement?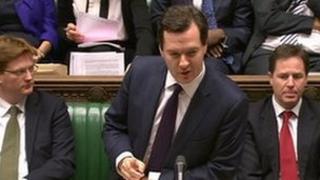 Chancellor George Osborne has updated MPs on the state of the economy and the government's future plans in his Autumn Statement. Do you have any questions?
He has said that growth will be slower and borrowing higher than previously thought, but "Britain is heading in the right direction".
Key points include:
* The 3p rise in fuel duty scheduled for this January is cancelled
* An extra £1bn is to be spent on roads, including major upgrade schemes
* Basic state pension to rise by 2.5% next year to £110.15 a week
* Basic income tax threshold to be raised by £235 more than previously announced next year, to £9,440