PPI complaints at 11,000 a week, says ombudsman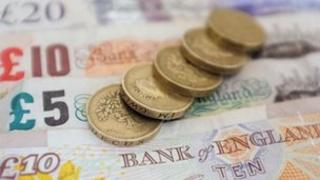 A record level of 11,000 complaints a week about mis-sold Payment Protection Insurance (PPI) were made to an ombudsman between October and December.
This was double the rate seen during the previous three months, the Financial Ombudsman Service said.
The ombudsman found in the customer's favour in nearly two-thirds of cases.
Last year, banks paid out an average of more than £530m a month in compensation. The typical payment is nearly £3,000.
Time limit request
PPI was sold alongside loans and credit cards to cover repayments if the policyholder fell ill or lost a job. In millions of cases it was unsuitable and would never have worked.
Waves of publicity about the prospect of winning compensation from the banks which sold PPI cover have resulted in far more claims than expected.
Banks and building societies have set aside £13bn to cover the costs and compensation, but this bill could go higher.
With their finances under pressure, they have asked the City watchdog, the FSA, to impose a deadline on complaints, but the regulator has not agreed to one.
The ombudsman provides an appeals service when complaints made directly to financial firms are turned down, so its workload is simply the tip of the iceberg.
A spokesman for the British Bankers' Association (BBA), which represents the major UK banks, said: "Unfortunately, the actions of some unscrupulous claims management companies who refer huge numbers of claims to the ombudsman whether there are grounds to or not mean that the system is being clogged up and that people with genuine complaints do not always get the service they deserve.
"We continue to work with the ombudsman to try to improve the system for the benefit of customers. All of the UK's High Street banks have committed publicly to ensuring a decisive end to any bad practices which resulted in mis-selling."