Barclays bank 'ignored pay warnings'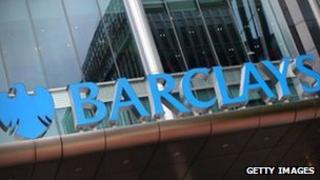 Bob Diamond, the former head of Barclays bank, was "reluctant" to agree that pay at the bank was too high, according to its former head of compensation.
Alison Carnwath told a Parliamentary commission that Mr Diamond should not have received a bonus at all for 2011 amid mounting anger over executive pay.
The board ignored recommendations to withhold his bonus for 2011, she said.
Mr Diamond resigned last year in the wake of the Libor rate-fixing scandal.
Ms Carnwath, the previous head of remuneration at Barclays, told the Parliamentary Commission on Banking Standards: "The [compensation] committee was aware that pay was at the top end of the scale and asked the chief executive on his appointment to take a leadership position and clarify the pay culture to staff.
"Mr Diamond was reluctant to do this and reluctant to accept pay at Barclays was high, particularly in the investment bank."
Mr Diamond resigned amid a scandal that saw the bank's reputation severely dented.
In June 2012, Barclays was fined £290m by UK and US regulators for attempting to manipulate Libor, an interbank lending rate which affects mortgages and loans.
The former head of the bank received around £18m in salary, bonus, benefits and vested long-term share awards in 2011, including almost £2m as a bonus.
But Ms Carnwath insisted she was "amazed" at the payout for Mr Diamond.
"My determination was quite straightforward, return to shareholders had been poor and Mr Diamond needed to set an example to all stakeholders that remuneration policies had to change to reflect the low return environment," she told the committee.
Ms Carnwath resigned from the bank in July.
Antony Jenkins has taken over as head of the bank.