Pinewood Studios resubmits expansion plan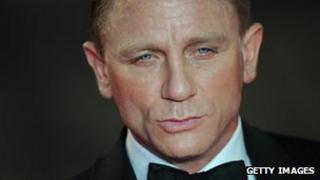 British film studio Pinewood Shepperton has resubmitted a plan to double the size of its historic Pinewood site over the next 15 to 20 years.
The firm, which provided locations for the recent James Bond and Harry Potter films, said the £194m investment was needed to compete with Hollywood.
Pinewood said the expansion would create 3,100 new jobs.
An earlier proposal was rejected by South Buckinghamshire council in January after five years' preparation.
The new plan will create 100,000 sq m (1 million sq ft) of new stages, workshops, production offices and streetscapes.
"Global demand for filmed entertainment is increasing and the UK remains one of the leading destinations to produce creative content," said chief executive Ivan Dunleavy.
"Without infrastructure to meet the rising demand, the UK will inevitably turn away business."
Pinewood dropped plans in its previous proposal to build more than 1,000 homes as part of the redevelopment.