GlaxoSmithKline profits down as European sales falter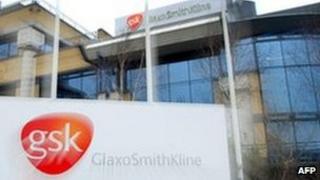 UK drug giant GlaxoSmithKline (GSK) has reported pre-tax profits of £7.64bn for the year to 31 December 2012, down 4% on the year before.
Turnover fell 1% to £26.4bn, hit by "weaker than expected" European sales, which were down 7%.
Chief executive Sir Andrew Witty described the operating environment as "challenging".
But sales in emerging markets grew 10% and now account for 26% of GSK's business, the company said.
GSK, which makes well-known drug brands such as Seroxat/Paxil, Zovirax and Avandia, "returned over £6.3bn to shareholders", Sir Andrew said, and has the potential to launch 15 new products over the next three years, pending regulatory review and successful trial data.
The company's restructuring and cost-cutting programme aims to achieve annual pre-tax savings of £1bn a year by 2016, but will cost £1.5bn.
As part of the programme, GSK is carrying out a review of its "iconic" consumer drinks brands Lucozade and Ribena, looking at "the best ways to ensure their continued growth".
Looking forward to 2013, the company expects to achieve earnings per share growth of 3% to 4% and sales growth of about 1%, Sir Andrew said.