US trade deficit narrows to near three-year low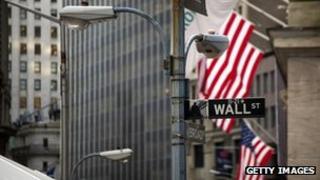 The US trade gap with the rest of the world fell to $38.5bn (£24.3bn) in December, a near three-year low, according to the Commerce Department.
Record overseas sales of petroleum pushed up exports, while imports dropped.
Crude oil imports fell to the lowest level since 1997 during 2012 as a whole.
The data suggests that the US economy was stronger in the fourth quarter than initially estimated.
The figures could result in a revision of the a 0.1% annualised contraction in gross domestic product (GDP) during the quarter, which was initially calculated before these figures were available and were based on projections of a widening trade gap.
"The economy did not fare as badly as the initial GDP estimate suggested in the fourth quarter," said Chris Williamson, chief economist at financial information firm Markit.
"The data also add to an increasingly bright picture of the global economy at the turn of the year."
Total exports rose to $186.4bn, up $3.9bn from November. Imports fell $6.2bn to $224.9bn as less overseas crude oil was bought.
China trade gap
These figures should add 0.7 percentage points to economic growth during the October-December quarter, according to Jim O'Sullivan, the chief US economist at High Frequency Economics.
That would mean an annual growth rate of 0.6%. The next estimate is due on February 28th.
However, during 2012 the US trade gap with China increased to $315bn - the largest on record with any country.
That fact rankles with American manufacturers who believe the Chinese benefit from an unfairly weak currency.
"Congress and the administration must take action on currency manipulation," said Scott Paul, president of the Alliance for American Manufacturing.