Gas and electricity firms' 15,000 daily complaints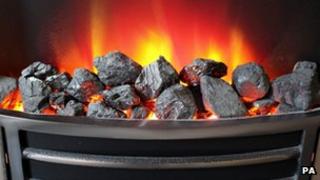 The UK's major energy companies collectively received more than 15,000 complaints every day on average in the last three months of 2012.
Data published by the "big six" gas and electricity suppliers shows that the vast majority of concerns were resolved by the end of the next working day.
EDF had the most complaints per 100,000 customers, while Scottish Power had the fewest.
The former said it had improved its service over the last six months.
"We recognise that last year our customer service levels were not up to the high standard we expect and our customers deserve," an EDF spokeswoman said, predicting that things would continue to get better.
"Our new systems are delivering clear benefits to our customers through clearer, more accurate bills and the introduction of better online services."
However, with 8,072 complaints per 100,000 customers, EDF had more than double the complaints level of Npower which was next in the complaints league at 4,001.
Next in line was E.On (3,023 per 100,000 customers), followed by British Gas (2,285), SSE (1,435) and Scottish Power (1,359). The data does not show what proportion of complaints were justified.
Although it had the lowest complaints levels, Scottish Power only resolved 68% of them by the end of the next working day - the lowest proportion among the big six.
Energy companies have been encouraged by regulator Ofgem to use the same format for publishing complaints data every three months.
The regulator has compelled them to ensure that customers can find the figures easily by searching on the suppliers' websites, and that these figures are no more than two clicks away from the home page on these sites.
"Ofgem is now shining a spotlight on individual supplier performance, by getting suppliers to publish better data more often and more prominently," said Philip Cullum of Ofgem.
"This should mean that suppliers improve the way they handle complaints and that the things they learn from complainants lead to better services."
All energy suppliers increased prices for customers this winter.