Autonomy faces probe by Financial Reporting Council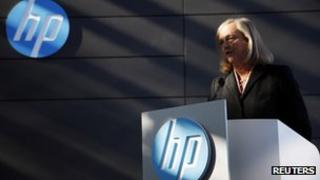 The British software group Autonomy is to be investigated by the UK's accountancy watchdog.
The Financial Reporting Council (FRC) is examining the firm's reporting for the period of January 2009 to June 2011, just before its purchase by the US firm HP.
HP last year accused Autonomy of inflating its value by $5bn (£3bn).
A spokesman for the former management at Autonomy "welcomed" the investigation.
The spokesperson added: "As a member of the FTSE 100 the accounts of Autonomy have previously been reviewed by the FRC... and no actions or changes were recommended or required.
"We are fully confident in the financial reporting of the company and look forward to the opportunity to demonstrate this to the FRC."
Last November, HP said that it was writing off $8.8bn of the $11.1bn it paid for Autonomy, of which $5bn was "linked to serious accounting improprieties, misrepresentation and disclosure failures".
The founder and former chief executive, Mike Lynch, has always denied the allegations.
The US Department of Justice is already investigating those claims.
The FRC is conducting the inquiry in consultation with the Institute of Chartered Accountants in England and Wales.
It is the first stage in the process, which could result in a fine or suspension of practice. The FRC would not comment further on the details of the case.