Energy prices: Ofgem plans for simpler tariffs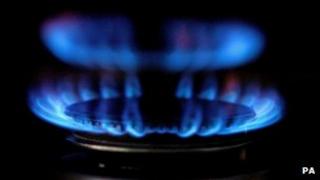 Energy regulator Ofgem has reiterated its plans for "tough new standards of conduct" to ensure a "simpler, clearer and fairer" energy market.
The plans, due to come into force in the summer, involve a cap on tariff options to make it easier for consumers to compare contracts and shop around.
Energy suppliers will also have to offer customers their lowest variable rate tariff by default.
Prime Minister David Cameron said this would "put people before profits".
"Our aim is that consumers will get the best possible energy tariff - no tricks, no loopholes - and we will use the powers we gained in the Energy Bill earlier this month to make sure this happens," he added.
Edward Davey, Secretary of State for Energy, said the reforms were "absolutely vital" to reduce the "bamboozling array of tariffs on offer."
Ofgem's reforms will make energy suppliers:
offer no more than four core tariffs for each fuel type (gas and electricity)
present clearer bills showing the cheapest tariffs
treat consumers more fairly or risk Ofgem fines.
Ofgem chief executive Alistair Buchanan described the reforms as "the most radical shake-up of the energy bill market since competition began".
If the energy companies do not co-operate with Ofgem's proposals the government says it will force them to using the new legislation.
Angela Knight, chief executive of Energy UK, which represents the major energy companies, said: "The energy companies have dramatically reduced the number of tariffs and pledged to help all customers move to the best deal that suits them.
"The concerns of customers and politicians have been heard loud and clear by the companies. Clear choices are here to stay, and switching is faster and easier than ever before. A look at suppliers' websites shows how much work has already been done.
"The industry will be working closely with the regulator and with government on all the next stages of their reform programme."