Young jobless face debt challenge, says StepChange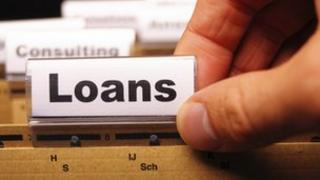 A lack of work is the most significant factor in leading under-25s into debt, a charity has said.
A third of the 22,262 adults aged under 25 who sought help from the StepChange debt charity said unemployment was the reason for their problem.
Older consumers found other issues, such as marital breakdown, also resulted in money problems.
More than a million young people in England are not in education, employment or training.
Some 17% of 16 to 24-year-olds were without jobs or college places in the three months to September 2012, according to the latest official data.
This was down 136,000, or two percentage points, on the same period a year earlier. The next update on the numbers from the Department for Education is on Monday.
The under-25s who sought help from StepChange were more likely to be out of work, the charity said, and a greater proportion pointed to unemployment as the reason behind their debts than other age groups.
For example, only 23% of those aged 40 to 59 picked out unemployment as the reason behind their money problems. Other factors included a reduction in their income, maybe after taking time off for illness or for looking after children.
"Unemployment is the single biggest cause of debt problems at any age, but markedly so for the under 25s," said Delroy Corinaldi, of StepChange.
"It reflects the acutely vulnerable economic position that many young people now find themselves in and is likely to overshadow the lives of a significant proportion of young people for many years to come."