Debate over 'jargon' for investors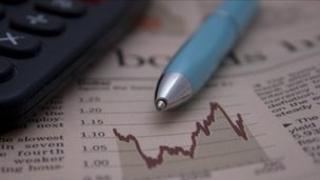 Renaming a sector for certain types of investments will make the risks clearer to consumers, a trade body has said.
The Investment Management Association (IMA) has been reviewing the area of investments which will now be called the Targeted Absolute Return Sector.
It said that adding the first word to the name would leave investors in no doubt that positive returns on their funds was a target, not a guarantee.
But there has been criticism that the new name could still be misleading.
Comparison
The IMA said that funds in this sector must target positive returns for investors, whatever the market conditions.
Investors must be told explicitly what target has been set for returns by those running the funds, and how long this should take. The target date should not be more than three years away.
The IMA will run online comparisons of these funds, and publish data about the success of each fund every year.
"One key purpose of the Absolute Return Sector review was to make sure that consumers do not inadvertently perceive there to be some implicit guarantee of positive returns due to the name of the sector. Adding the 'targeted' description to the sector name fulfils this purpose," said Daniel Godfrey, chief executive of the IMA.
"A second key purpose was to ensure that consumers can simply and easily find out what individual funds are setting out to do. The clarifications together with the new tools and monitoring that we have announced fulfil that objective."
But Adrian Lowcock, senior investment manager at Hargreaves Lansdown, said: "The new name still has the potential to mislead investors. The word absolute is still likely to suggest to investors that there is some implicit guarantee of positive returns.
"Adding 'targeted' to the name does not clear this up and it could make things worse, investors may now interpret that funds in this sector are targeting a specific absolute return.
"This highlights the importance of translating industry jargon into terms that should be used for communications with investors."