Union accepts Opel's restructuring plan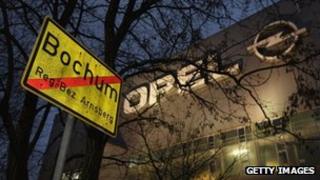 German trade union IG Metall has agreed to Opel's plan to restructure its German operations.
The union accepts that Opel's Bochum factory will be closed at the end of 2016.
In return, General Motors' loss-making European subsidiary has agreed to guarantee the jobs of its 20,000 workers for four years.
"In principle this is the breakthrough," according to Opel works council chief Wolfgang Schaefer-Klug.
Details of the deal have yet to be hammered out.
Opel employs 3,300 people at the Bochum plant in the Ruhr valley, where it produces the Zafira model.
Opel first announced the plan to close the factory in December last year.