UK car sales rise for 12th consecutive month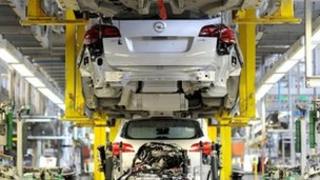 New UK car sales rose for the 12th consecutive month in February, boosted by manufacturers' deals, industry figures show.
There were 66,749 new registrations in February, a 7.9% rise on the same month last year, the Society of Motor Manufacturers and Traders said.
It took total sales for the year-to-date to 210,392, a 10.3% increase.
February tends to be a low-volume month, but new car deals are sustaining the market, the SMMT said.
Sales in the mini and supermini car segments were especially strong. Registrations of mini-sector cars rose 135.7% in February and have doubled during the year-to-date. The supermini segment strengthened its position as the largest segment, with a 35.6% share of volumes in February.
Last month, the SMMT reported that UK car production hit a four-year high for 2012, with car exports registering a record high.
UK factories built 1.46 million cars in 2012, the SMMT said, of which 1.21 million were shipped abroad. This contrasts with a slump in European vehicle sales, which fell 8.2% in 2012.
Howard Archer, chief UK and European economist at IHS Global Insight, said that car sales were a "bright spot" in the UK economy.
However, as the rise was due mainly to private sales, rather than fleet sales, any further hit to consumers' fragile confidence could have an impact on further growth, he said.