Budget 2013: If you were chancellor...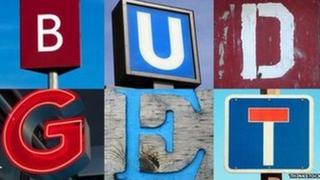 The chancellor will announce his fourth Budget on Wednesday 20 March at 12:30 GMT.
This will set out the government's financial plan of action for the next few years.
Growth will be a key theme in this year's Budget. But how can we generate it?
How would you revive the economy? Could radical options be the answer? Here are some of your thoughts:
Henry Harrison, Liverpool: "I would reduce vat to 15%"
Robert Jones, Swansea: "Sell licences to build relief toll roads in congested urban areas."
Nathan, Bedford: "Legalise cannabis and tax it."
What would you do differently if you were chancellor? What measures would you introduce to help get Britain back on its feet? Do you have any unusual suggestions to kick-start the economy?