Prudential fined £30m over AIA bid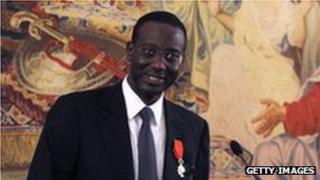 Insurance giant Prudential has been fined £30m by regulators over its 2010 bid to buy AIA, an Asian subsidiary of US insurer AIG.
The Financial Services Authority (FSA) has also censured Tidjane Thiam, Prudential's chief executive.
The regulator said Prudential had failed to inform it of its plans to buy AIA and had failed "to deal with the FSA in an open and cooperative manner".
Chairman Paul Manduca said: "We wish to draw a line under the matter."
Prudential's deal to buy AIA eventually failed after shareholder opposition.
The FSA felt it should have had more time to decide whether or not to approve the deal on regulatory grounds, especially since Prudential's proposed £14.5bn rights issue to fund the purchase would have significantly changed the company's risk profile.
The FSA said the deal "had the potential to impact upon the stability and confidence of the financial system in the UK and abroad".
Prudential failed in its $35.5bn (£23bn) attempt to buy AIA after shareholders vetoed the deal, fearing the purchase price was too high.
Mr Thiam argued that the deal was worth it because it would have doubled Prudential's market share in Asia.
But he was unable to persuade AIG to accept a lower offer of $30bn and the scuppered deal cost shareholders £377m.
In a statement, Prudential chairman Paul Manduca said: "We wish to draw a line under the matter, and to ensure our constructive relationship with our regulators remains good.
"Tidjane acted at all times in the interests of the company and with the full knowledge and authority of the board.
"The board wishes to express its satisfaction that all parties have agreed to this settlement."