Haruhiko Kuroda says Japan's debts are not sustainable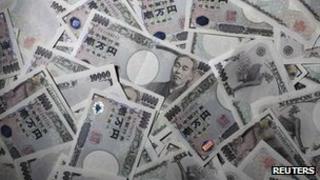 The Bank of Japan's new governor, Haruhiko Kuroda, has warned that Japan's debt levels are unsustainable.
His comments follow calls by Japan's new government for aggressive stimulus measures to help revive the country's sluggish economy.
Earlier this year, it approved a 10.3tn yen ($116bn; £72bn) stimulus package.
There have been fears that such moves will further increase Japan's public debt, which is already the highest among industrialised countries.
Japan's public debt stands at about 230% of its gross domestic product (GDP).
"I too believe that is extremely high, and this situation is abnormal and not sustainable," Mr Kuroda said at a parliamentary session.
He warned that while the markets were still backing Japan's finances, if there was a loss of confidence in the country's financial position it may hurt the economy.
Delivering monetary easing
Japan's newly elected government has called upon the central bank to do more to help revive the country's economy.
The appointment of Mr Kuroda, who is a supporter of aggressive monetary easing, was seen by many as a key step by the government to ensure that the central bank played its part.
Among the key measures that the government has asked the central bank to take has been to double its inflation target to 2%.
Japan has been fighting deflation, or falling prices, for the best part of two decades. The trend has hurt domestic consumption as consumers and business tend to put off purchases in hope of a cheaper deal later on.
Mr Kuroda has previously said that the bank will take steps to ensure that the 2% inflation target is met over the next two years.
On Thursday, he said the bank needed to deliver on its promises.
"We need to follow through on what we say and deliver bold monetary easing so as not to betray market expectations," he said.
He added that the bank was also looking into buying longer term government bonds.