Andy Murray management target India and Middle East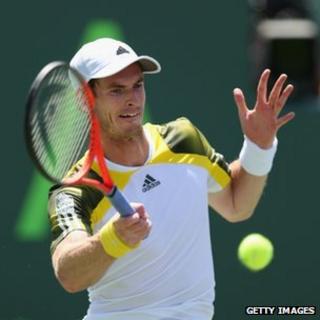 Two major sports management firms have teamed up to secure more commercial endorsement in India and the Middle East for UK tennis player Andy Murray.
Simon Fuller's XIX Entertainment, which has managed Murray since 2007, and Mahesh Bhupathi's Globosport have formed new venture XIX Globosport.
It is looking to opportunities in developing markets "in India and the Middle East in particular".
Tennis agent and former ATP player Ugo Colombini will also join Murray's team.
The partnership will provide Andy Murray "with the global resource, media expertise and strategic skills of Fuller's XIX Entertainment, and the credibility, drive and specialist tennis skills of Globosport", the firm's said in a statement.
Globosport founder Mahesh Bhupathi, is regarded as one of the best doubles players in the world with 12 Grand Slam titles to his credit.
He also has a strong background in sports management and TV and film production in India.
US Open champion and Olympic gold medalist Murray said "Simon's experience and Mahesh's understanding of the sport will create the perfect team for my off court interests and will allow me to continue to dedicate myself and focus on my goals on the court".