Johnson & Johnson profits hit by costs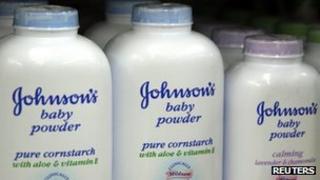 Healthcare and pharmaceutical group Johnson & Johnson (J&J) has blamed higher costs for a fall in quarterly profits, but its latest results still beat market expectations.
For the first quarter to 31 March, net profits at the US giant fell 11% from the same period a year earlier to $3.5bn (£2.3bn).
Sales at the company rose by 8.5% to $17.5bn.
J&J described its latest quarterly results as "solid".
It added that its profits were also hit by $600m worth of one-off factors, including costs relating to its takeover of medical devices manufacturer Synthes.
J&J's brands include Listerine mouthwash and Band-Aid plasters.