Car hire customers confused over charges, Which? says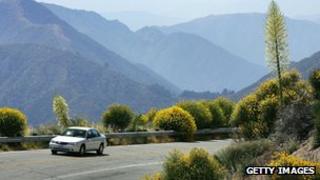 Consumer association Which? has said that many car hire companies are confusing their customers with "sneaky charges".
Researchers examined the websites of 10 companies offering a week's car hire in Spain.
They found that some of them do not disclose additional costs, such as insurance, until after the booking has been confirmed.
Which? is asking the hire companies to disclose such charges upfront.
At the end of the online booking process, more than half of the Which? researchers were still uncertain about the total amount they were going to be charged.
There was particular confusion about charges for a full tank of fuel - charges which are compulsory.
The costs of optional excess damage waivers, to reduce the amount you would have to pay if the car was in an accident, were also unclear. The cost of such excess waivers can add £100 to the bill for a week's rental.
According to the Which? report, researchers were also uncertain as to whether such waivers covered them for damage to the windscreen or tyres.
Legal obligations
"The car hire industry is taking customers for a ride by hitting them with sneaky charges not included in the headline price," said Richard Lloyd, the executive director of Which?.
"Car hire companies must be more transparent and upfront about their fees so people can make an informed choice," he said.
Which? would like car hire companies to show clearly on their websites:
the amount of the excess
the cost of the excess waiver, and what it covers
the cost of compulsory fuel
the cost of additional extras, like sat navs and additional drivers.
It says it is a principle of both European and UK law that essential information must be clearly stated at the point of purchase.