Pension saving rise 'not enough'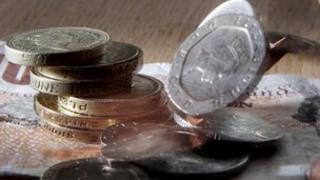 Pension saving has been rising, figures show, but experts suggest that people are still not putting enough aside for retirement.
Some 76% of households are saving into a pension, and the amount they have set aside has risen, data from the Office for National Statistics (ONS) shows.
However, the cost of buying a retirement income has also gone up.
Meanwhile, the government has announced plans to make it simpler to merge small pension pots.
'Pensions timebomb'
Median average savings of all UK households, headed by a 16 to 64-year-old, rose from £54,000 in 2006-08 to £79,200 in 2008-10.
However, there were some major contrasts within these figures. They included:
The top-10th of pension savers aged 50 to 64 have eight times as much in savings as the bottom 50% of savers combined
Average savings in final-salary schemes were more than six times the level seen in defined contribution schemes. Many employers are closing these final-salary schemes to new and existing members
Many people still see their property as a key element of their retirement savings
The ONS figures come in the latest update to Pension Trends, a round-up of the key statistics covering the health of pensions in the UK.
"What this data reconfirms is that the UK is deeply contrasted between the pension-prepared and the pension-impoverished," said Craig Palfrey, a financial planner at Penguin Wealth.
"We are yet to see the full impact of the pensions timebomb but this data suggests that it is only a matter of time. Many people are simply not putting enough aside for their retirements."
Those in later life are much more likely to save into a pension than younger people, the data shows. However, compound interest means that those who save earlier in life would see a greater benefit in these savings.
A workplace pension, which includes a contribution from an employer, was regarded as the best place to save.
The government has announced plans to make it easier for those who move jobs frequently to keep track of their workplace pension savings.
The Pensions Bill, which could come into force next year, will include a "pot-follows-member" scheme. This will see any workplace pensions savings pot of less than £10,000 automatically transferred into a pension pot with the worker's new employer.
Expectations 'over-optimistic'
As well as issues over the complexity of pensions, commentators have raised concerns that people are not setting aside enough for retirement.
Defined contribution schemes require the saver to buy an annuity - an annual retirement income for the rest of their life.
Tom McPhail, of financial firm Hargreaves Lansdown, warned that annuity rates were now very low, meaning people were not getting as much in retirement income as they would have done with the same pot of savings in the past.
"Many people's expectations of their retirement incomes will be based on historical experiences. With annuity rates at an all-time low, these expectations are likely to be over-optimistic," he said.
About 20% of people thought that investing in property was the best way to save for retirement income, according to the ONS data.
There has been an increase in interest in the past year of let-to-buy activity, according to Ray Boulger, of mortgage broker John Charcol.
This is where a borrower keeps their existing home to rent out and buys a new main residence.