HK Mercantile Exchange in police and regulator probe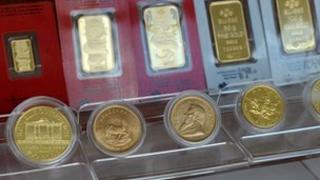 Hong Kong Mercantile Exchange, which trades commodities, is being probed by the police and market regulators over alleged financial irregularities.
The Securities and Futures Commission initiated an investigation of the two-year old market on 15 May, before referring the case to the police.
On Monday, the bourse shut down because it lacked sufficient trading revenues and returned its operating licence.
Revenues have fallen this year amid strong competition from rival markets.
''Trading revenues have not been sufficient to support operating expenses and, as a result, its inability to meet the required regulatory financial conditions,'' the Hong Kong Mercantile Exchange (HKMEx) said in a statement.
''While trading on the Exchange will discontinue, HKMEx as an organisation will continue to operate with its existing staff, and will focus on developing new products including renminbi-denominated precious and base metals contracts that will better meet customer needs.''
Trading volumes
The Securities and Futures Commission said in a statement that "the suspected irregularities are serious ones" which led it to withdraw permission for the HKMEx to use automated trading services.
HKMEx had traded gold and silver future contracts, but saw business tumble this year as demand for the precious metals fell in Asia.
The firm has also had to contend with stiff competition from rivals such as the Chicago Mercantile Exchange and the London Metal Exchange.
The chairman and majority shareholder of the HKMEx is Barry Cheung, who is also a prominent political adviser. He sits on Hong Kong's Executive Council, the territory's governing body.
Mr Cheung has taken a leave of absence from his public service commitments, and says he will co-operate fully with the police investigation.