HSBC sued by New York state over US home loans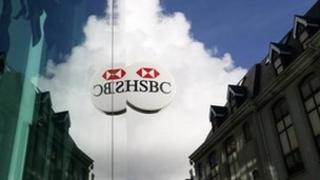 HSBC is being sued by the state of New York for allegedly ignoring a law designed to protect US homeowners from losing their houses.
HSBC's "illegal business practices make it more likely that homeowners will unnecessarily lose their homes," the lawsuit states.
It accuses Europe's largest bank of being too slow to file paperwork in 300 foreclosure cases in New York state.
HSBC said it was committed to complying with the laws regarding foreclosure.
In a statement it added: "We will respond appropriately to the state attorney general in this matter."
New York state law requires lenders to make a "request for judicial intervention" when they sue a homeowner to begin an action to recover mortgage repayments.
The request is supposed to lead to a so-called settlement conference within 60 days, giving the homeowner a final chance to renegotiate their loan payments before they lose their homes.
"(HSBC's) business practices not only violate the law, but they make it more likely that homeowners will unnecessarily lose their homes," State Attorney General Eric Schneiderman said in the court filing.
Mr Schneiderman's HSBC lawsuit comes just a month after he said he was prepared to sue Bank of America and Wells Fargo for violating terms of a $25bn nationwide settlement over mortgage servicing abuses.
He said in May that the banks had failed to meet the agreed timetable for processing mortgage modification applications.
At the time, Mr Schneiderman said: "Although identifying these cases takes significant resources, my office will continue to bring these types of cases until every homeowner in the shadow docket receives the relief they are legally entitled to."