Ex-RBS man impersonates bond salesman after redundancy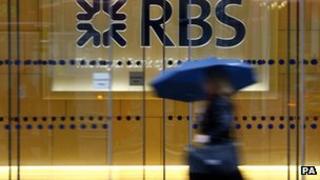 A former manager at Royal Bank of Scotland impersonated a bond salesman at the bank after he lost his job in its property services division.
KK Ho printed business cards describing himself as a bond salesman. He also attended internal meetings and met customers.
RBS said the individual had not performed any regulated activity.
The bank said it had taken "appropriate actions" as soon as the issue was detected.
"RBS identified an issue whereby an employee acted outside his given role. As soon as this was detected, it was fully investigated," said Sarah Small, an RBS spokeswoman.
The details of the strange case, first reported by Bloomberg, emerged when another RBS employee cited it in a complaint that he filed over an employment dispute.
Mr Ho is believed to have carried out the impersonation for just a matter of weeks, after he was made redundant from his position in the property services unit.
He continued to have access to the bank's buildings to enable him to use its facilities to help him find a new role.
Mr Ho is not believed to have profited from the deception.
RBS reported the case to the then banking regulator, the Financial Services Authority, when it discovered the deception.