Sony rejects Daniel Loeb proposal to spin off division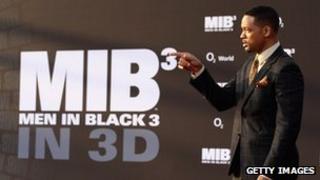 Sony has rejected a proposal by one of its biggest shareholders, hedge fund Third Point, to spin off part of its entertainment division.
Daniel Loeb, founder of the fund, had called for cash from the move to be used to boost Sony's electronics arm.
But Sony said demand for entertainment content was increasing and it would benefit from "owning all, rather than a part" of the division.
Sony's shares fell as much as 5% after the company rejected the proposal.
"Demand for content is increasing its value in a dynamic industry environment characterized by emerging distribution platforms and the proliferation of both powerful mobile devices and access to broadband," Sony said in a letter sent to Mr Loeb.
"Sony believes its entertainment businesses will increasingly benefit from these trends, and the company's shareholders will benefit from owning all, rather than a part, of these valuable assets."
Earlier this month, Sony reported a jump in earnings for the April-to-June quarter. It made a net profit of 3.5bn yen ($35m; £23m) in the quarter, reversing a loss of 24.6bn yen last year.
Its Pictures division made a profit of 3.7bn yen during the period, reversing a loss of 4.9bn yen last year, while its music unit saw its operating profit rise to 10.8bn yen, from 7.3bn yen a year earlier.
Mr Loeb's fund, which owns nearly 7% of Sony's shares, said that it would continue to explore further options with the company.
"Third Point looks forward to an ongoing dialogue with management and intends to explore further options to create value for Sony shareholders," the fund was quoted as saying by the Reuters news agency.