British national arrested in China during corruption probe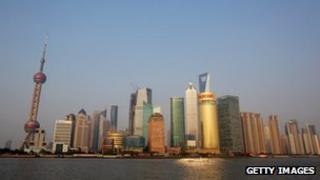 A British risk consultant, Peter Humphrey, has been formally arrested by Chinese authorities during a continuing probe into pharmaceutical firms.
Mr Humphrey and his wife, a US citizen, have been detained for the past six weeks as authorities investigate bribery charges against the firms.
One of the firms being probed, GlaxoSmithKline (GSK), is reportedly a former client of Mr Humphrey.
The UK consulate confirmed his arrest but gave no details of the allegations.
However, The Wall Street Journal cited a family statement as saying that "the two are suspected of breaking Chinese laws related to purchasing personal information".
The UK embassy said that it was providing consular assistance to Mr Humphrey. Meanwhile, the US embassy could not confirm the arrest of Mr Humphrey's wife, Yu Yingzeng.
Mr Humphrey is the founder of ChinaWhys, a risk advisory firm.
The company's website says that it specialises in "discreet risk mitigation solutions, consulting and investigation services to corporate clients in matters of high sensitivity across Greater China and the Asia Pacific".
According to various reports GSK has been a client of Mr Humphrey's firm, although it is not clear if this was during the period in which the firm is alleged to have paid bribes in China.
Last month, GSK was accused by Chinese authorities of directing up to £320m through travel agencies to facilitate bribes to doctors and officials.
GSK said that some senior executives in its China office appeared to have broken the law.
Several GSK employees have also been detained over the last few weeks.