Construction firm builds on profits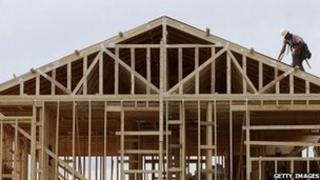 Housebuilder Springfield has predicted a 50% increase in turnover this year on the back of growing sales.
The Moray-based firm reported an annual profit of £3.5m with turnover of £47m - both slightly down on the previous figure which was boosted after the takeover of Redrow.
During the year the company handed over 300 homes and is operating more than 27 schemes in Scotland.
Springfield employs 300 people directly and can have up to 600 on its sites.
The company's managing director Innes Smith said: "Turnover increased significantly in the second half of last year and this momentum has continued with sales currently up 59% on the same time last year.
"We are preparing for demand to increase again when the government backed 'help to buy' scheme is introduced next month.
"In response to demand we opened four new sites last year and the extra work has swelled our workforce by over 100 people including eight apprentices."
Springfield, which is one of Scotland's largest family-run housebuilders, said it was investing in land with six new sites due to open this year.