Mitsubishi Motors shares dip on report of new stock sale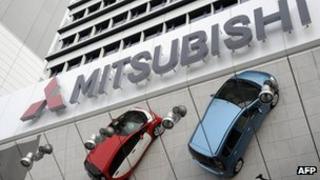 Shares of Mitsubishi Motors fell as much as 8% after a report claimed that the firm is planning to offer new stock worth 200bn yen ($2bn; £1.3bn).
Japanese business daily Nikkei reported that the firm wants to raise money to buy back the preferred stock it had issued to four Mitsubishi group firms.
The shares were issued back in 2004 in exchange for capital infusions.
A part of the proceeds will also be used to build new factories in Indonesia and the Philippines, it said.
The cash infusion by the group companies came as the firm faced a major crisis in 2004 brought on by a $9bn debt and a series of costly recall scandals.
The carmaker was also hurt by revelations that its management covered up safety flaws.
Its future became uncertain after DaimlerChrysler, a key shareholder until then, withdrew financial support.
As a result it sought capital infusion and Mitsubishi group companies stepped in to rescue it by taking a large part of a preferred share offering.