Autumn Statement to be delivered on 4 December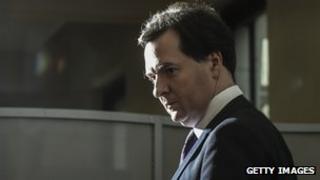 The Autumn Statement will be on 4 December, the chancellor has announced.
The Autumn Statement is an important update of government finances and can be a rough guide to the Budget, which is usually delivered in March.
The statement also includes forecasts by the Office of Budget Responsibility.
Confirming the date on his official Twitter account, Chancellor George Osborne said: "That's when we'll set out next steps in plan to secure the economic recovery."
The Autumn Statement is regarded as the second most significant economic event of the parliamentary year after the Budget.
Last year Mr Osborne announced that austerity measures would continue into 2018.
He also cancelled a 3p rise in fuel duty planned for January 2013.