China home prices rise by a record in four major cities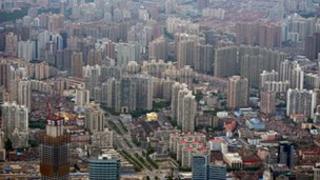 China's four major cities saw record rise in new home prices in September, stoking fears of a housing bubble.
Prices in Beijing, Shanghai, Shenzhen and Guangzhou saw their biggest jump since the government changed its calculation method in January 2011.
Property remains a popular investment choice in China and prices have now risen for nine months in a row.
Analysts say Beijing has so far held back on imposing fresh curbs due to concerns over slowing economic growth.
However, data released last week showed that China's growth rate picked up in the July-to-September period - the first rise in three quarters.
Many believe that with the economy picking up and property prices continuing to rise, policymakers may soon implement measures to control speculation in the sector and also keep price rises in check.
Data released by the by China's National Bureau of Statistics on Tuesday showed that new home prices rose in 69 of China's 70 major cities in September.
In the capital city of Beijing, new home prices were 16% higher in September than they were a year earlier. In Shanghai, prices rose by 17% compared to a year earlier.
The southern manufacturing-based cities of Shenzhen and Guangzhou saw prices rise by 20%.
The eastern city of Wenzhou was the only Chinese city to post a decline. Prices fell by 1.7% from last year.