Ford named as latest Glasgow 2014 sponsor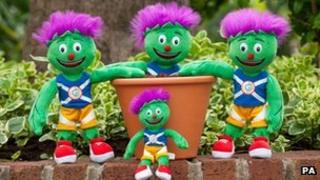 US car giant Ford has signed up to become a sponsor of the Glasgow 2014 Commonwealth Games.
As official automotive partner, Ford will provide more than 1,100 vehicles for use during the Games.
And it will supply transport for the 40 day domestic leg of the Queen's Baton Relay as it travels through Scotland.
In addition, Ford will also become an Official Partner of Team Scotland, Team England, Team Wales and Team Northern Ireland.
The value of the sponsorship deal - which sees Ford join other big name backers such as Emirates, Virgin Media, BP, Dell, Barr, Cisco, Atos and others - has not been revealed.
The Games take place in Glasgow from 23 July to 3 August 2014 and will feature 6,500 athletes and officials from across the Commonwealth.
"The Glasgow 2014 Commonwealth Games are a great opportunity for sponsors to be involved in a unique occasion which reaches across the globe. Ford is perfectly placed to help us deliver a successful Games and leave a lasting legacy throughout the Commonwealth," said Games chairman Lord Smith of Kelvin.
Other Ford sports-related sponsorships include the Uefa Champions League.