France says 8,500 tax cheats have come clean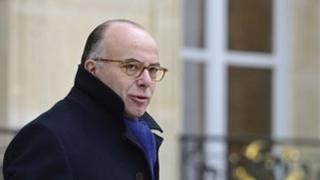 More than 8,500 French applicants have admitted to hiding funds abroad after a lower penalty for those who came forward was introduced.
The number of requests, made over the past three months, outnumber those made over the past four years, according to French budget minister Bernard Cazeneuve.
Mr Cazeneuve introduced the lower penalty in June.
The move comes after Switzerland agreed to a global deal to fight tax fraud.
The agreement has allowed Swiss banks to sidestep their strict secrecy laws and release information relating to clients' accounts.
Swiss banks have since pushed account holders to declare their funds at home.
"I issued a circular this June which today has led to more than 8,500 fraudsters submitting applications to regularise their situation before the tax authorities," Mr Cazeneuve told France Inter radio.
The head of the Swiss Banking Association said last month that almost all French clients were taking advantage of the lower penalty offered by Mr Cazeneuve.
Swiss banks are reported to be allowing French clients until March to declare their accounts or have them closed.
US authorities are investigating more than a dozen Swiss banks for abetting tax evasion.