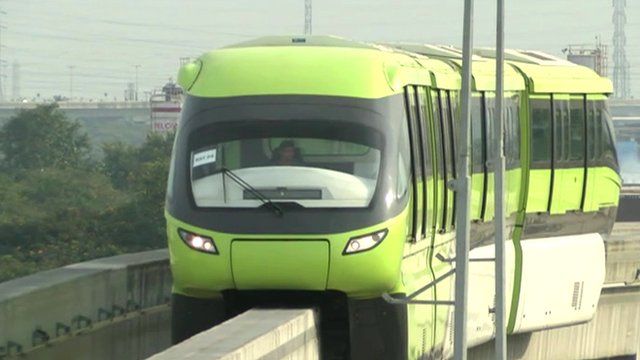 Can Mumbai's new monorail ease commuting stress?
22 December 2013 Last updated at 08:37 GMT
A new monorail is expected to be launched in Mumbai soon, as part of a plan to revamp the city's struggling transport infrastructure.
Overcrowded trains and buses and long traffic jams are common in nearly every big city in India.
Yogita Limaye investigates whether the monorail can help solve Mumbai commuters' problems.
Watch: India Business Report