Canadian firm Bombardier sells 10 jets for $259m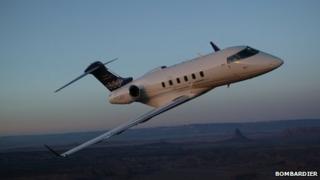 Canadian aerospace manufacturer Bombardier has announced it has sold 10 Challenger jets for $259m (£157m) to an anonymous buyer.
This was the second order in a week for the firm.
The previous order, worth a little over $280m, was for five Challenger 300s and five Challenger 605 jets.
Bombardier is one of the biggest manufacturers of business jets with brands such as Challenger, Global and Learjet.