Complaints to Energy Ombudsman double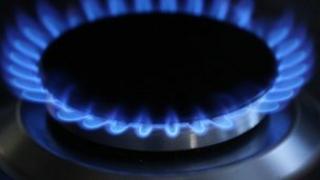 The number of complaints about energy companies has more than doubled, the Energy Ombudsman has said.
The Ombudsman told BBC Radio 4's You & Yours 1,805 cases were looked into last month, up from 872 in December 2012.
Quarterly figures also rose sharply, with 7,079 complaints in the last three months of 2013, up from 3,720 in 2012.
Energy UK, which represents the major energy firms, said the increase was down to the rising number of customers deciding to switch provider.
The Chief Ombudsman, Lewis Shand Smith, described the figures as "the tip of the iceberg", considering that the regulator, Ofgem, found only 5% of people were aware of the organisation, and its powers to investigate complaints.
Complaint figures are broken up into categories, and billing problems attract by far the most complaints.
Transfers, or switching, make up the second largest number of complaints, the most popular grievances including "erroneous transfers" - when the supplier switches a customer without permission.
Mr Shand Smith said the wide publicity around energy issues had increased awareness of his organisation.
He added: "At a time when things are tough for consumers, it's disappointing to see a rise in complaints about the difficulties of switching energy tariffs when they are trying to achieve greater value for money.
"We believe that companies should endeavour to make switching faster and more consumer friendly."
Energy UK said: "Energy companies take customer service very seriously, and usually it just takes a simple call, and no longer than a day or two, to get things fixed."