Credit Suisse tells some junior bankers not to work Saturdays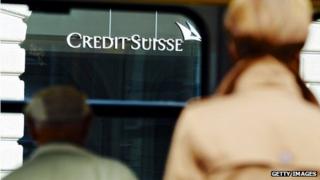 Credit Suisse has told junior bankers in the US, Canada and Latin America that they should not work on Saturdays.
Jim Amine, global head of investment banking, said in a memo that staff in the Americas should avoid work between 6pm on Fridays and 10am on Sundays.
However, the investment bank said Sunday working was allowed after 10am.
It is part of a series of changes to improve job quality for junior bankers, and comes amid worries about a long-hours culture in the financial sector.
A Credit Suisse spokesperson told the BBC that other steps include the creation of a fast track promotion programme for top performers, and a new mentoring scheme.
Stress and long hours in the workplace, especially within the banking sector, have been a frequent topic of discussion.
Recently, the former boss of the Financial Services Authority (FSA) Sir Hector Sants, Barclays' head of compliance, announced his departure due to stress and exhaustion.
Last year, Bank of America Merrill Lynch launched a review of working conditions for junior staff after the death of an intern employed at its London offices.
The Credit Suisse memo adds that if a junior banker is "in the office past midnight" on Sunday, they should email their bosses with the reason.
Saturday work would take place, however, if the staff were involved in a "live trade". But all members of the team would have to attend.
The memo says, however, that junior bankers are expected to reply to emails in a "timely manner" throughout the weekend.