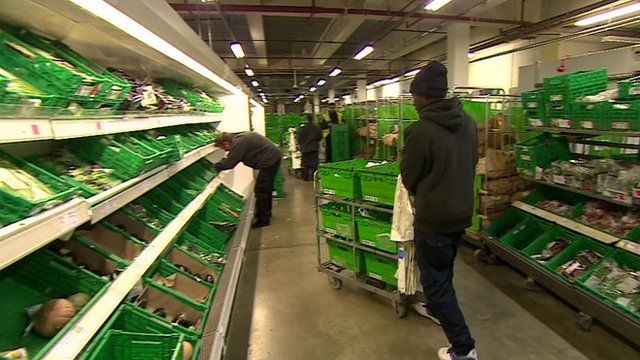 Online food shopping: What is a 'dark' supermarket?
17 January 2014 Last updated at 09:50 GMT
On the High Street, the big supermarkets are diversifying - both Sainsbury's and Tesco now have more smaller sized convenience stores than larger, traditional supermarkets.
An increasing number of people are also shopping online.
Tim Muffett reports from a 'dark' store.