Telecoms users can now switch without penalty, orders Ofcom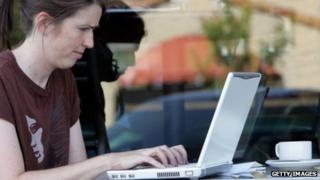 Consumers no longer have to stick with telecoms providers who raise their prices unexpectedly.
Operators often promise a fixed price when selling a contract, but subsequently increase their charges.
Under new rules drawn up by telecoms regulator Ofcom for mobile phone, landline or broadband contracts, providers now have to give customers 30 days' notice of such changes.
If customers then decide to switch, they cannot be charged a penalty.
The plans were proposed by Ofcom last October, but take effect from 23 January.
Pay TV will be included where it is part of a package, but not where it is sold on its own.
"We have reached an important milestone in our work to ensure consumers and small businesses have better protection against unexpected price increases," said Claudio Pollack, Ofcom's consumer group director.
Ofcom found that 10 companies, including Vodafone, BT, Sky and Virgin Media, had put up prices, having originally promised a fixed-price deal when customers took out the contract.
It looked at more than 1,000 complaints about the practice.
Telecoms operators said that they have to put up prices when their own costs go up.
Vodafone, for example, said it had to pay more for services like directory enquiries.
But along with other firms, it has agreed to the changes.
'Sneaky tactics'
The new rules mean that providers are still free to raise prices, but they have to give a month's notice if they do so.
Customers who decide to switch provider as a result will not have to pay an exit fee.
The same applies if the provider reduces the number of minutes, or the amount of data provided, rather than actually increasing the charges.
"This should avoid any sneaky tactics being used," said Dominic Baliszewski of the comparison site Broadbandchoices.
But he warns that customers only have 30 days to switch, after they receive notice of the increase.
"We are concerned that some customers may miss their opportunity to switch if they miss the notification, for example, if they are away for a few weeks on holiday," he said.
Ofcom has also produced a checklist to advise customers what to look for when they are taking out a new telecoms contract.
Telecoms firms will, however, still be able to stipulate in their contracts that prices may rise, even though the contract is for a fixed period.