Alibaba invests $215m in US chat app Tango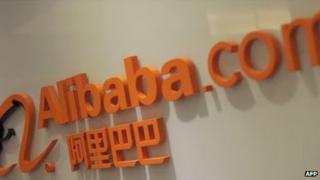 Chinese internet giant Alibaba has invested $215m (£130m) in US-based free mobile messaging service Tango.
Tango has 200 million users and the deal is expected to help Alibaba strengthen its presence in the sector.
Mobile messaging services have seen robust growth in recent years with many leading firms keen to tap into its potential.
Last month, Facebook bought WhatsApp, one of the biggest players in the sector, in a deal worth $19bn.
"The sheer power of free communication has changed the way we connect with others," Uri Raz and Eric Setton, founders of Tango said in a blog post.
"Today, the amount of texting from over-the-top messaging apps surpasses carrier SMS."
Looking for growth
The deal also comes just days after Alibaba announced plans to sell shares and list the firm in the US.
It is expected to be the biggest share offering by a tech firm since Facebook's flotation in 2012, with many predicting that the listing will raise up to $15bn.
Alibaba is one of the biggest e-commerce firms in China but it has been facing increased competition from rival Tencent.
An increasing number of Chinese internet users have been carrying out e-commerce transactions on their smartphones.
That has benefitted Tencent, who's messaging service WeChat has more than 270 million users.
Tencent has rolled out a number of services for the app users that has boosted its popularity.
For its part, Alibaba launched its own messaging service Laiwang in 2013, but it has fallen short of its rivals.
The firms did not disclose the size of the stake Alibaba has picked up in Tango.
However, some reports indicated that the investment valued the messaging service at close to $1bn.