Financial advisers fail to explain charges, says FCA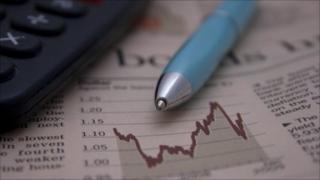 Customers could be misled as three-quarters of financial advisers fail to give required information about the cost of advice, a regulator has found.
New rules were introduced at the start of 2013 designed to end the system of commission payments.
Instead, advisers - selling pensions and investments - must quote fees up-front and explain charges to customers.
The Financial Conduct Authority (FCA) said its latest review of the sector was "disappointing".
It said two firms were facing enforcement action for particularly severe failures, while the results should be a "wake-up call" for the rest of the industry.
Concerns
The reforms, brought in last year, were known as the Retail Distribution Review. They included a rule that advisers and sales staff could no longer be paid commission by the firms whose policies they were selling.
Firms also have to state if they are really independent, or restricted to just selling the policies of particular financial groups.
The latest review of the rules found:
58% of firms failed to give clear, up-front information on the cost of advice
50% of advisers did not give clear confirmation of how much advice would cost individual customers
58% did not explain extra details about charges, such as their potential to fluctuate
31% of firms selling only a restricted range of products from certain providers did not make this clear
34% of firms did not give a clear explanation about the service they offered for a fee and customers' right to cancel
Wealth managers and private banks were the worst offenders, the FCA said. Some customers could have been misled as a result, it added.
"While we have seen a lot of positive progress and willingness by advisors to adapt to the new environment, I am disappointed with the results of our latest review," said Clive Adamson, director of supervision at the FCA.
"These results are a wake-up call and we expect the industry to respond."