Pension pot decision time extended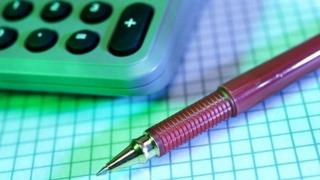 A group of pension savers is to be given more time to decide on how to use their money amid major reforms of the pensions system.
Chancellor George Osborne's Budget included plans to increase flexibility.
Now some people who have already taken a lump sum from their pension will be given extra time to decide what to do with their money.
Meanwhile, providers will contact pension customers if recent decisions are affected by the new reforms.
Extension
Under current rules, anyone who takes a tax-free lump sum from their pension has six months before they are required to make a decision about how to take the rest of the savings in their pension pot. Among the options is buying an annuity - an annual retirement income for the rest of their life.
If this is not done, the lump sum is then taxed at 55%.
The chancellor has announced plans to give people with defined contribution pensions much more flexibility over how they can take the money.
This will take full effect in April 2015.
Now, the Treasury has said that anyone who had taken a lump sum and was in the six-month decision period on 27 March will be given 18 months to decide how to organise the rest of their pension instead.
In addition, the City watchdog - the Financial Conduct Authority - has said that annuity providers should contact customers who have recently applied for an annuity with a pension pot of less than £30,000 to inform them that this could now be taken as cash.