BMW recalls 156,000 vehicles in US after bolt defect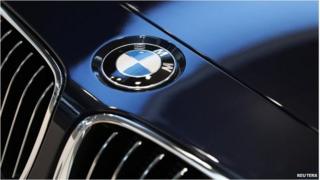 German luxury carmaker BMW will recall 156,000 vehicles in the US to check for defective bolts that could lead to engine damage.
BMW said it would check whether bolts in vehicles with six-cylinder engines were prone to loosening or breaking.
The vehicles, which also include the Series 5 and the Z4 sports cars, are from model years 2010 to 2012, the company said.
The company's shares fell 1.47% in Frankfurt.
BMW recalled 232,000 cars in China earlier this month for the same reason.
The recall follows moves by car manufacturers around the world.
Toyota, the world's biggest carmaker, said earlier this week it would recall more than six million vehicles, including 35,124 in the UK, over five separate issues.
Some 3.5 million vehicles are being recalled to replace a spiral cable attached to the driver's side airbag.
US authorities have fined General Motors for failing to respond to requests for information about faulty ignition switches linked to 13 deaths.