Footballer Mills helps save West Cornwall pasty company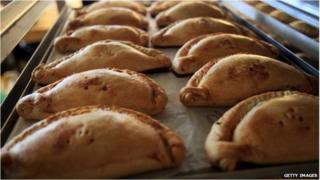 More than 250 jobs at the West Cornwall Pasty Company were saved after it was bought by investors including former footballer Danny Mills.
They will buy 35 stores, while another 30 which are not part of the deal will close with the loss of 92 jobs.
The buyer is investment vehicle Enact, a small business fund.
It is backed by investors including former Leeds United full-back Mr Mills and Tim Whitworth, founder of the Republic fashion chain.
Before the deal West Cornwall Pasty, which has its head office in Buckinghamshire, operated 20 railway station-based outlets as well as 45 in other locations.