Another AstraZeneca shareholder calls for Pfizer bid rethink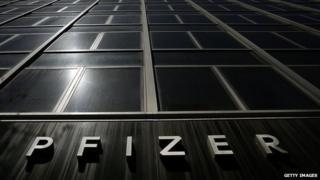 Another AstraZeneca shareholder has asked the board of the UK pharmaceutical company to reconsider the rejection of Pfizer's £69bn takeover offer.
AXA UK said on Wednesday that the AstraZeneca board "should not prevent an offer" from being put to shareholders.
AstraZeneca's board turned down the £55-a-share offer this week.
UK takeover rules mean Pfizer's offer will expire on Monday.
Jim Stride, head of UK equities at AXA Investment Managers, said: "We believe that the board was arguably wrong and acted too hastily to dismiss the latest proposal from Pfizer."
AXA Investment Managers holds just under 1% of AstraZeneca's stock.
Two other institutional shareholders, Schroders and Jupiter Fund Management, have also expressed disappointment with the decision. And there was an unconfirmed report in the Wall Street Journal that Legal & General would also like AstraZeneca to rethink its rejection.
The news pushed AstraZeneca shares 2.59% higher on hopes that Pfizer may return with a higher offer.
However, other shareholders - including Threadneedle, Woodford Investment Management, Aberdeen Asset Management, and M&G Investments - support an independent AstraZeneca.
Pfizer had planned to create the world's largest drug company, with its headquarters in New York, but based in the UK for tax purposes.
AstraZeneca chairman Leif Johansson had said that Pfizer's pursuit had been "fundamentally driven" by the corporate financial benefits.