Casting light on shadow banking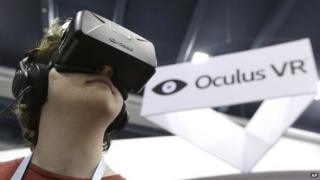 Not many people investing money in a pension or crowdfunding a project would consider they are participating in something as sinister-sounding as shadow banking.
However, as banks cut lending and businesses look for other ways to find the money they need, this area of finance is growing and attracting the attention of the government.
But what exactly is shadow banking?
"Shadow banking is effectively borrowing and lending outside the regulated banking sector," says Kevin Burrowes, UK financial services leader at accountants PricewaterhouseCoopers.
"It runs from quite sophisticated borrowing and lending by banks and other investors and runs through to activities that are new, such as crowdfunding."
Shrinking banks
"Interconnections" between this market and banks can mean a problem from one can spill into another, says Gillian Tett, assistant editor at the Financial Times newspaper, who spoke to Radio 4.
"When you have shadow banks pumping out a lot of credit into the economy through all sorts of shadowy ways, that means that you can get bubbles developing which are even bigger than people might have realised, and some people think that's happening again," she says.
It's a growth area, partly because of a retreat in bank lending, as banks are subject to more regulation.
"Part of the growth is because banks' balance sheets shrank," says Ian Tyler, partner at accountants Deloitte.
Private equity companies have bought some bank assets, while other lenders include pension funds, insurers and crowdfunding firms, he says. They ask the public for money that could buy a stake in a company, a return or perhaps just goodwill.
"Tighter regulation"
Labour MP and former minister Michael Meacher agrees that constrained lending from banks is a cause of growth in shadow banking. He thinks the more secretive institutions in finance could be the root of the problem, and that secretiveness could hide trouble.
"It's much less safe because hedge funds, for instance, are much less transparent, so problems could emerge we don't know very much about," says Mr Meacher.
Another area, he says, is derivatives - bets placed by or for financial companies on how a market may perform in the future. These may be used for anything from creating a fixed-interest mortgage to insuring against a firm defaulting on its debts.
"Regulation needs to be tighter. In 2009, the G20 met in London and this area is one they tried to tackle. They wanted more derivatives traded over exchanges. Very little has happened. This problem needs international attention, and rapidly," he adds.
Bank of England Governor Mark Carney has called for more regulation in the shadow banking market. Writing in the Financial Times, Mr Carney said more rules for banks have meant more lending from other firms, which have fewer constraints.
The Financial Stability Board, an international group of regulators and central bankers, estimates the shadow banking market to have grown by about $5 trillion (£2.9tn) to $71tn (£42tn) in 2012.
Not all parts of non-bank lending deserve this suspicion, says Deborah Zurkow, head of infrastructure debt at Allianz Global Investors, which manages investments for pension funds and insurers.
Longer term
"Maybe the reason terms like that [shadow banking] get used is because, when a market is dominated by one funding source over time, people then assume that is the only funding source appropriate," she says.
Her firm helps fund projects such as electricity and water networks and her clients want to make long-term investments.
It is less risky too, because unlike depositors, who may want to make a withdrawal at some point, her investors want to make longer-term deals. It can be a much better option than buying government bonds, she says, which can offer less than 3% returns, assuming they are happy with the nature of the risk.
Paul Stanworth is managing director of L&G Capital, part of insurance giant Legal & General. He helps manage £45bn of assets that help pay pension annuities. About 2-3% of that portfolio is accounted for by loans that his firm makes to owners of property such as commercial premises or office blocks, typically for 15 years or more.
"[Shadow banking] is not a term that should apply to us," he says.
Banks attract short-term deposits, unlike pension funds and insurers who receive savings and premiums over a longer period until they are drawn in retirement, making the match with longer loans a better one, he says.
'Core business'
"We are taking up what was always a natural thing for us to do."
Being an insurance company means sharing the same regulator as banks, too, he says - the Bank of England.
"We think [insurers lending] is a business that will be around and become a core business," he says. The company could move into lending to small and medium-sized businesses, albeit cautiously, he says.
They may offer loans as part of a pool of lenders, including banks, in order to spread the risk, he adds.
More regulation is certainly on the cards, says PwC's Mr Burrowes, and in some areas, we are already seeing it.
Banks from 2019 are likely to have their retail operations, used by the public, separated from their riskier operations, in a process dubbed "ring fencing".
"The ring-fenced banks will have to constrain their activities with shadow banking," he says. "You are seeing all the regulatory bodies around the world looking at this."