Shire Pharmaceuticals board finalises sale to AbbVie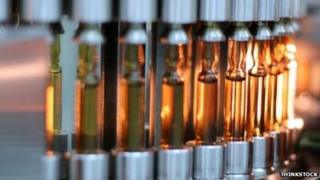 US drug firm AbbVie has clinched a deal to buy the UK pharmaceutical company Shire for £32bn.
Shire's directors reversed their previous opposition to the takeover earlier this week.
AbbVie began bidding for the Hampshire-based Shire in May, but received a series of rejections from Shire's directors to its offers.
But on Monday Shire's board recommended the most recent bid to its investors, of £53.20 ($91.05) per share.
The deal is attractive for AbbVie, as the structure of the enlarged firm will controversially help it cuts its US tax bill.
"The boards of AbbVie and Shire are pleased to announce that they have reached agreement on the terms of a recommended combination of Shire with AbbVie," the two companies said in a statement, after.